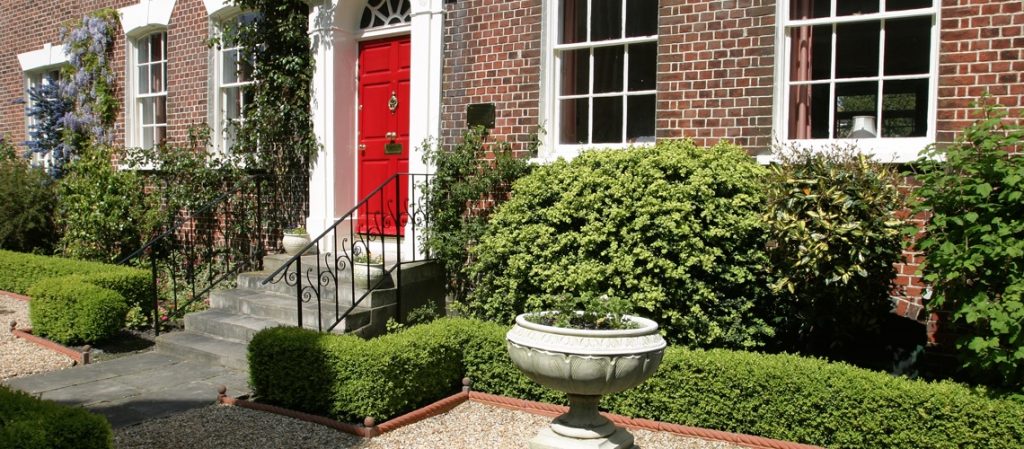 It's been said that the windows are the eyes of the house. Look closely at your sash windows and you may discover an important piece of architectural history. If you've ever wondered who invented sash windows or how they became to be such a popular feature in British homes, read on.
What are Sash Windows?
A sash window arrangement consists of several sliding panels known as sashes. They form a frame that holds the panes of glass together, and are themselves separated by an astragal bar. To open or close the window, you slide the sashes up or down.
Before sash windows existed, casement windows were the norm; they were side-hinged and opened outwards. Back in the mists of time, these would be relatively small windows fitted with leaded glass, and they were notoriously dark, draughty and chilly. Lead being a relatively soft material meant that it was difficult to incorporate large glass panes into the window architecture. What's more, when the casement windows were fully open, they interfered with the overall look of the building.
The invention of Sash Windows
Sash windows came along in the 17th century. No-one knows for sure but indications are that the concept was invented in Holland or France, from where it made its way to the British Isles. They quickly found favour with wealthy owners of mansions and grand country houses as they enhanced the appearance of the building instead of detracting from it. Sash windows swiftly established themselves as the cutting edge of window design. The earliest surviving examples of sash windows in the UK date back to the 1670s and can be seen at Ham House, now a National Trust property, in Richmond, Surrey.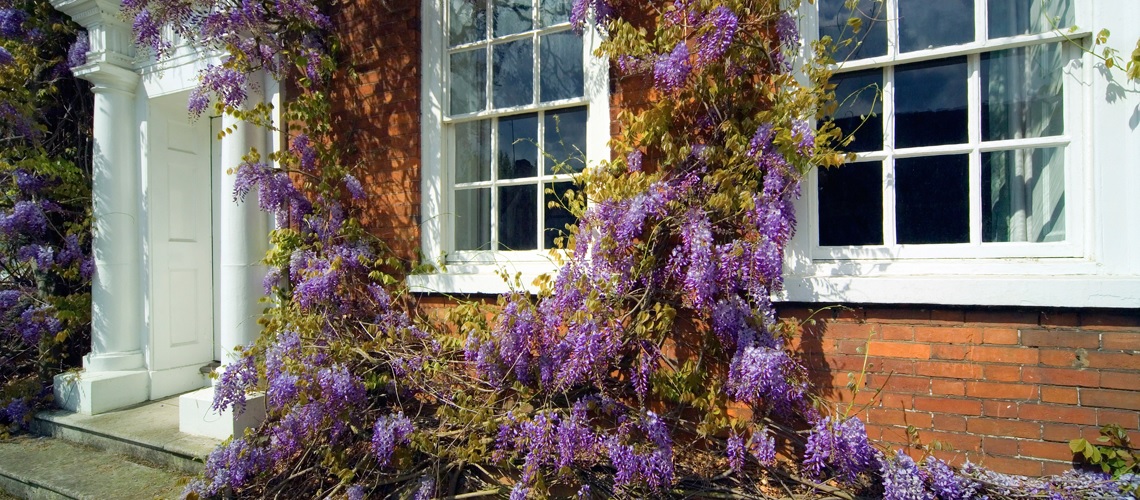 Georgian sash windows, including those of the Regency period, are characterised by having 6 panes over 6 panes that gives us the enduring appeal you can still find today. Georgian sash windows were designed with simplicity in mind. They were minimally decorated as only the lower sash was intended to be operational. In the early 1700s, a system of ropes, pulleys and weights became a standardised feature in sash window design. The pulley system meant that the weight of the sashes could be balanced and both the top and the bottom could be opened.
The Industrial Revolution during the Victorian era saw to it that the use of sash windows in Victorian houses became increasingly popular, and their design increasingly ornate. It was now possible to manufacturer larger glass panes, while advances in precision engineering enabled complex woodworking tasks to be achieved. Sculpted window furniture in grand design styles with engraved ornamentation became widespread. One of the most popular styles of sash window design was the Venetian arrangement, which consisted of a central sash with two lights to each side. Sometimes, only the central sash was openable, in other properties all three sashes were made to open.
During Edwardian times (1901-1914) sash windows grew in size. Imposing floor-to-ceiling windows were often used to make a grand statement. In other areas, multi-paned upper sashes were routinely placed above single or double paned lower sashes. Sash horns were introduced in around 1850 as a decorative feature and as reinforcement to counteract the added stress large, heavy panes of glass placed on the timber joints. Stained glass was another popular feature during the Edwardian era.
Fast forward past two World Wars and today nearly three quarters of the UK's original box sash windows have been lost, either as a consequence of modern window replacements or as a result of buildings being demolished. Sash windows not only became unfashionable in the post-war years but there were noticeably more costly to maintain compared to their UPVC counterparts.
Of course, it cannot be denied that timber sash windows require periodic maintenance to keep them in tiptop condition. Wood is a natural, organic material that expands and contracts, while UPVC plastic does not. Luckily, as the importance of architectural conservation is being recognised once again, and many 21st century homeowners are keen to restore their period properties, original sash windows are receiving much needed attention.
Why we're experts in Sash Windows
At Sash Window Experts, we are passionate about doing what we can to help preserve our British architectural heritage. With a team of highly skilled and dedicated craftsmen at our disposal, we carry out a wide range of services aimed at repairing, renovating and restoring these beautiful classic features of our homes.
If you would like to find out more about restoring your sash windows to their former glory, please get in touch with our team of artisans on 0800 197 0129 or send us a short enquiry via our contact page.