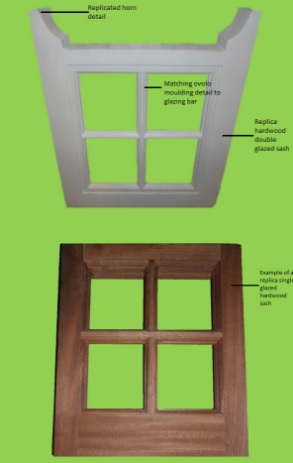 Our draught-proofing seals can also be used on timber casement windows and doors as part of our renovation services.
We remove the window or door from the frame and check that the joints are secure repairing with our epoxy resin where necessary. The edges are planed to ensure an even gap around the perimeter. We then rout in a groove to accept the draught-proof seal. By using our various-sized seals we are able to ensure a snug fit between the frame and door/window.
A range of new locks and fittings are available upon request.
"A timber window or door that opens and closes with ease and is draught proofed to bring your period feature in line with the performance of a modern window"


To find out how we can help bring all the classic period features of your homes' sash windows back to life as well as repair them to prevent draughts and noise ingress, contact our small team of highly skilled craftsmen on 0800 197 0129 or fill out the form on our Contact page and we'll get back to you as soon as possible.