At Sash Window Experts we take great pride in the standard of our sash window repair work carried out by our craftsmen. Whether it is onsite or in our joinery workshop, we are able to vastly prolong the life span of period windows and doors by carefully piecing in new sections of timber with detailed mouldings to match the original profile. We have experience with a wide range of sash windows including Georgian Sash Windows.

Replacement Window Sills
Sill decay is common due to the deterioration of the paint. Rather than replacing with a complete new box frame, we are able to carefully remove the existing lower box assembly and replace with a new hardwood sill section complete with new pulley and outer linings bonded in with our epoxy resin. We use the same joints that would have been originally used in order to maintain the strength of the box frame.
With the use of our unique epoxy resin, we are able to again prolong the life of period windows and doors. The resin is a two part repair which enables us to strengthen the tenon joints that sashes are made up of. We are able to remove localised areas of rot to the sashes, sills and box frame by using a stabilising solution to the affected areas after removing the rot. The epoxy resin is then applied, left to cure and finally sanded to match the original profile and protected with primer. This will achieve a finish as good as the original timber that will not crack open over time, as the epoxy resin will move with the timber as it expands and contracts.
Window Security & Glazing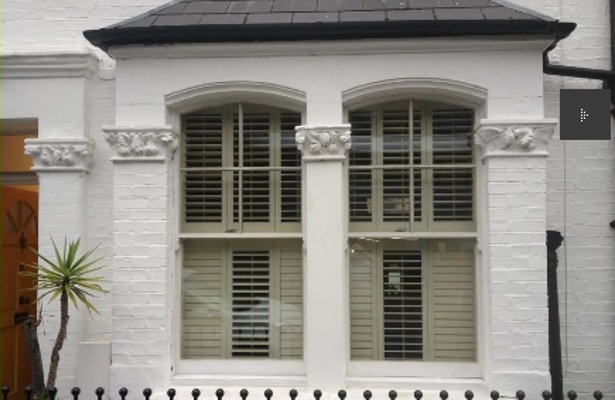 We have an extensive range of replacement glass and security.
Insurance Companies today usually insist on a key operated lock to be fitted to Sash Windows. Therefore, the original centre catch alone is not sufficient. We are able to add a variety of locks and traditional centre catches to your sash windows in a range of finishes.
Also, we supply and fit casement and door fittings if requested. We are also able to offer Sash Window Double Glazing services when looking at repairing or renovating your sash windows.
Whilst we love to preserve the original period features of your windows, we often need to replace broken glass. There are many different types of glass available including Clear Float, Laminated, Toughened, Crown, Obscure, Patterned and Sealed units.
To find out how we can help bring all the classic period features of sash windows back to life as well as repair them to prevent draughts and noise ingress, contact our small team of highly skilled craftsmen on 0800 197 0129 or fill out the form on our Contact page and we'll get back to you as soon as possible.