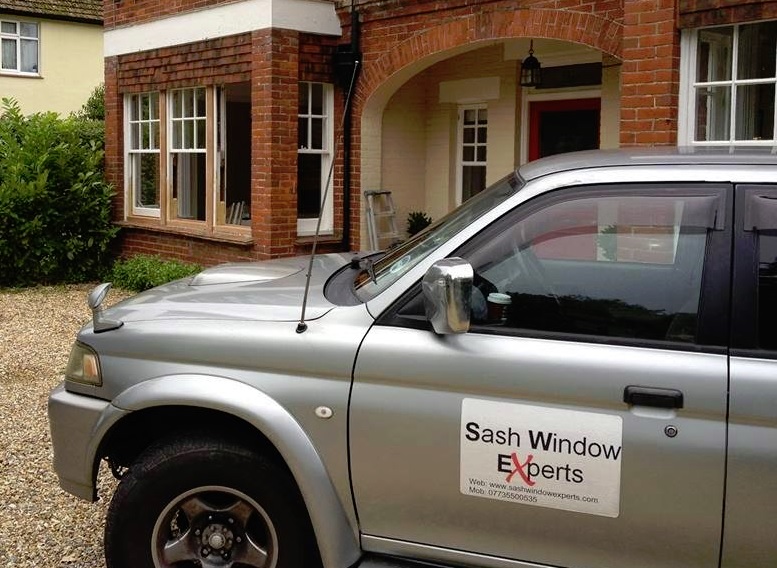 Sash Window Experts are a team of dedicated craftsmen and carpenters. We've made it our mission to repair and restore the beautiful classic features and functions of period sash windows in homes across the South East.
The iconic vertically sliding mechanism is at the heart of how to operate a traditional timber sash window. The double-hung windows are counterbalanced by 2 pairs of weights that are hidden out of view on each side of the window. The weights are hung on cords that run over a pulley wheel at the top of the frame.
If one of the windows in your home refuses to glide open or shut with complete ease, why not let Sash Window Experts take a professional look? We can carry out a wide range of sash window repairs and renovation services to restore the full function of your windows, making them an effective solution to keep the heat inside, and draughts and noise out with double glazing.
Replacing Sash Cords
Do you have a sash window that's difficult to open, or doesn't open at all? The culprit may be snapped or worn sash cords. At Sash Window Experts, we will remove the sashes from the box frame and replace any sash cords that are no longer fit for purpose.
If one of the four sash cords is defective, chances are that the others also need attention. That's why we always check all four sash cords in a box sash window and usually have them all recorded with our modern, improved sash cords. Double-glazed sash windows require an extra strong replacement cord on account of the additional weight.
Pulleys and Weights
Before rehanging the sash, we clean and reattach the sash furniture and lubricate the pulley axles. The traditional pulley and weight system is a finely calibrated balance, so we always check the right weight required and correct the counterbalance weights and pulleys as necessary. Underweight sashes are a fairly common occurrence since, interestingly, sashes lose weight gradually over the decades. Overweight sashes tend to be the result of previous installer errors.
For complete sash window renovation, the sashes will be removed from the box frame along with any paint build-up from the running surfaces. Bare timber will be primed as necessary. After preparation, we will discard the existing cords and beads and fit modern replacements. Draught proofing can be replaced or added at the same time.
With proper repair and refurbishment, your period sash windows will glide smoothly and effortlessly between open and closed positions and continue to give you many years of enjoyment.
For more information about Sash Window Experts and how we can help maintain and preserve your home's original sash windows, please call us for friendly advice at 01483 299587 or send us a short message. We look forward to hearing from you.